Nonprofits
Greater Public Media
The request
Help me purchase lists more economically and perform the complex data processing for our list acquisition co-op.
It's going to get messy. The merge purge alone requires more than 50 files.
The remedy
For our direct mail campaigns, I send Lorton Data a list request that includes geographic targets of each participating public radio station. Lorton Data places one comprehensive (and consequently economical) list order, then splits each file to assign unique and overlapping ZIP Codes™ to the appropriate prospect records.
Our radio stations love how the process works. It gives stations the flexibility to create their own templates for marcom. With a database full of good information, stations can tailor programs by going online to a portal and customize a mailing. And because of the efficient way we purchase lists, the cost per thousand names is the same for every station, big or small.
To help us create the best criteria for list purchases, Lorton Data built a model for us based on analyzing and profiling current listeners in three markets. We learned plenty from that process, and it saves us a lot of guesswork when searching for high quality prospects.
Lorton Data works with hundreds of list providers. They continually research and recommend new lists, purchase our lists and do all the processing necessary to get the files ready for mail and email. And when a station has unique data needs, I simply refer them directly to Lorton Data.
Lorton Data works with hundreds of list providers.
The result
I've been working with Lorton Data since 2009. No matter what our growth strategy has been, they've helped us make things possible and expand our services to our stations. The early days of data processing and merge purge for 10 stations has now grown to data work for more than 120 stations.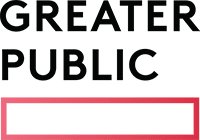 – Donna Han
Production and Acquisition List Manager
Greater Public Media
More Success Stories
Lorton Data serves all industries, with particular experience in several. Read a success story about the following.